Lately, I've been hearing more and more people say they're "avoiding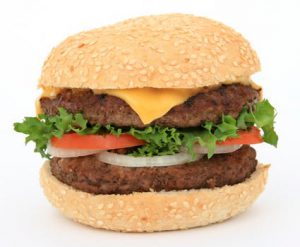 processed foods." This is usually followed by some statement of them trying to be healthier, the processed foods are junk, or that fast foods just aren't good for you. I get where these folks are going with this, but I can't help being incredibly annoyed by the statements.
Why?
Because all foods are processed foods.
You may think I'm being technical here.  I guess you're right, and I promise this isn't my intent. I am not trying to shame these people. I simply want them to understand what they're actually attempting to avoid. Only then can they achieve their goals.
Processed Foods: What are they?
Take a moment to think about what you think processed foods are. Now, where did you get that definition from? Was it a doctor, Dr. Oz, a friend, Oprah? Who told you processed foods are fast food, luncheon meats, or TV dinners? Who told you they are fried foods and sweets? That's what I'm getting at. None of those are processed foods any more than an apple just picked from a tree in an orchard.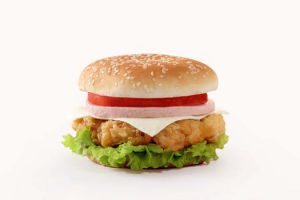 The things we consider real foods, are just as much processed as luncheon meats and confectionery treasurers. Even if you grow and prepare all of your own foods, they are still processed. The process of picking a fruit or slaughtering an animal are just that; processes. Sure, they end pretty similarly to the way they began. However, they are still considered processed foods, as at the most basic level we must remove them from their source (the vine, tree, etc.) in order to consume them.
I can't blame people for their confusion though, the media and most doctor's don't make the subject easy to understand. This is why the subject bothers me so much.
A couple months ago, my cousin told me he had to cut back on fried foods and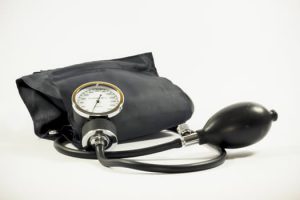 fast foods, due to health reasons. His blood pressure was high and his doctor wanted him to make some dietary changes to improve his health. This meant he had to cut back on some of his favorites like wings ad steak and cheese subs. Fast forward a few months, and my cousin is doing a bit better with his health. I attribute this to him understanding exactly what his goals were: reducing his blood pressure levels by cutting back on salty and fried foods.
Understanding your goals leads to better results. I believe my cousin is a great example of this. Those looking to cut back on "processed foods" are attempting to set a goal, whether by choice or as per a doctor's suggestion. However, because they truly don't understand exactly what they're avoiding, they often fail to achieve it.
Understanding your goal
Why are you attempting to cut back on "processed foods?" Is it because your doctor told you to do so, or is it a personal health goal? Was it influenced by something? Do you have hypertension (high blood pressure), high cholesterol, or Type II Diabetes? Have you heard these are cancer causing foods? All of these are valid reasons to adopt a healthier diet. First, you need to understand  what you are avoiding.
The foods commonly known as processed foods are actually overly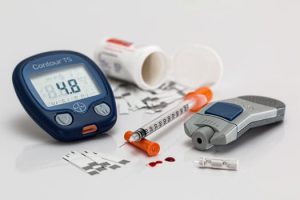 processed foods. This means that instead of the food being lightly processed (harvested, washed, cooked, and served), it has been turned into something that is no longer food. These foods often contain high amounts of sodium and sugar for preservation and flavor lost during processing. They also typically contain trans fats: indigestible fats created during the process of creating a new food. All three of these thing sit in your body, potentially causing high blood pressure, high cholesterol, and Type II Diabetes. Over time, these diseases can cause heart attack, stroke, kidney failure, and other harmful conditions.
To avoid these conditions, simply pay attention to the foods you are eating. Instead of canned fruits, opt for fresh or frozen. In place of unidentifiable luncheon meats, opt for low sodium, low sugar options that look closer version you would have cooked at home. Instead of soda, opt for water. I understand that eating more healthily is difficult on a tight schedule and budget. However, just opting for unsweetened herbal tea, instead of juice can make a world of difference on your food journey to a healthier you.
Need help on your food journey? I would love to help you. Simply comment or ask questions about achieving your food and health goals below, and I'll give you my best advice based on my own experience.