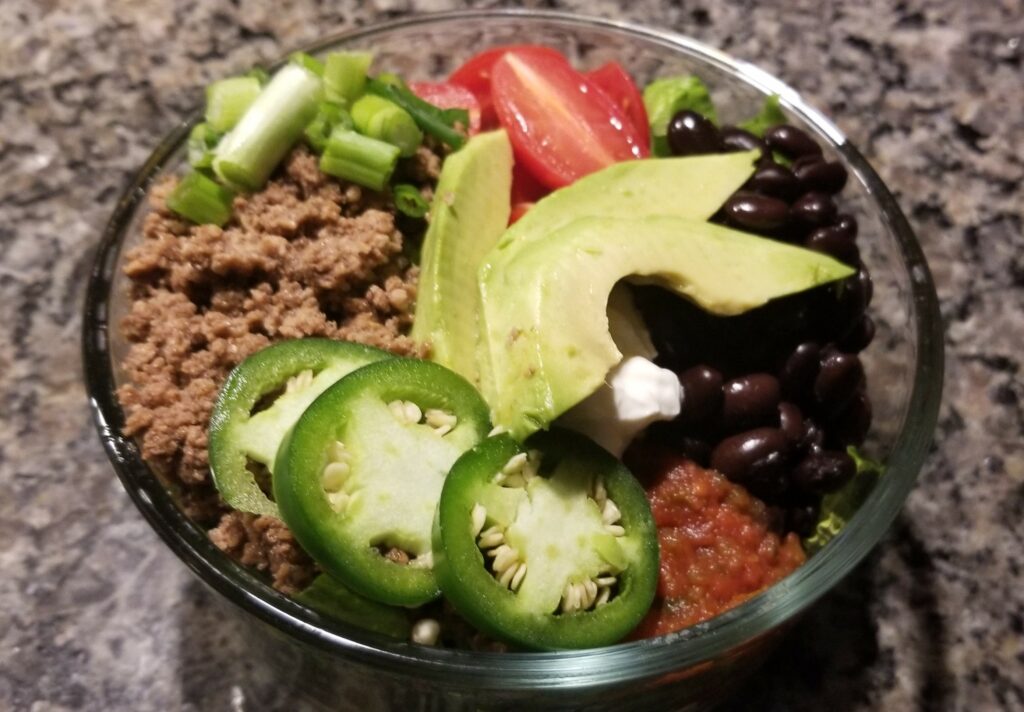 The weather is warming up and salads are a perfect option to cool down. Even better, you don't need you oven to make them, so your home can stay nice an cool. Try this easy taco salad recipe to add a nice spin on your everyday salad.
Let's Get Started
Ingredients
2-3 Green Onions
4 Grape Tomatoes
4 oz. Ground Beef
1 Head Romaine Lettuce
Slices Jalapeno
1 Tbsp. Sour Cream
1 Cup Black Beans
1 Tbsp. Salsa
1 Medium Bowl
1 Microwave Safe Dish (covered or paper towels to cover)
1/2 tsp. Taco Seasoning
Let's Cook!
Thank You
A special thank you to the R-MC CAB for sponsoring this video. And as always, I would like to thank our Official Foodies for helping to empower people through food and making articles like this one possible.