2020 Market Schedule
Come visit us every Friday from 9am to 1pm, April – August at 127 Sunnyside Road Tappahannock, Va 22560 (see bottom for directions)!
Check back often for updates on specially themed market days and specials!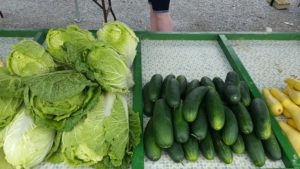 April 3rd – First Market of the Season!
April 10th – Forest Pie Returns
April 17th
April 24th – Strawberry Season Begins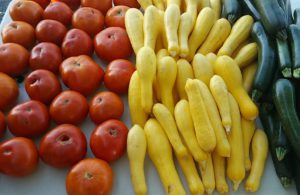 May 1st 
May 8th 
May 15th 
May 22nd
May 29th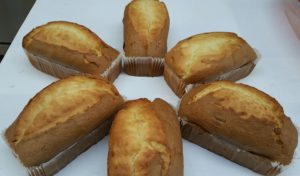 June 5th
June 12th
June 19th – Closed
June 26th – Closed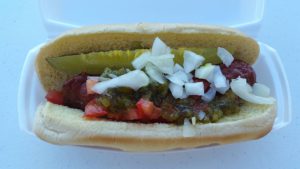 July 3rd – Independence Day Market
July 10th
July 17th
July 24th
July 31st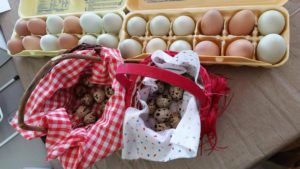 August 7th
August 14th
August 21st
August 28th – Last market of the season
August TBD – Circle the Wagons
Join us at Center of the Universe Brewing in Ashland, Va for an day of good food, good music, and supporting a great cause, Circles Ashland!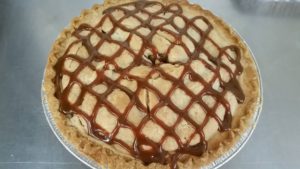 September – March
Become an Official Foodie to enjoy year-round access to all your favorite farm fresh FoodiO goods and events.
Directions
From points South:
Take

I-295 South

 to 

exit 

38A (Pole Green)

Merge onto 

State Route 627

/

Pole Green Rd

Proceed approximately 6 miles

Turn 

left

 onto 

US-360 East and p

roceed approximately 21 miles

Turn left onto State Route 619/Kino Road
Proceed to the end of Kino (you will see Sunnyside Grocery in front of you)
Turn Left onto State Route 618/Sunnyside Road
Proceed less than 200 feet
There is a sign with "Farmers' Market"
From Points North:
Take 

US-17 BUS South

 to 

US-17 South

 in 

Lee Hill

Turn 

left

 onto 

US-17 South and proceed approximately 35 miles

Turn right onto State Route 716
Turn right onto State Route 627
Turn left onto State Route 618/Sunnyside Road
Proceed approximately 0.5 miles (you will see Sunnyside Grocery on the left)
There is a sign with "Farmers' Market"
From points East:
Take 

US-360 West

/

Richmond Road

Proceed on 

US-360 West

 to 

North approximately 12 miles

Turn left onto State Route 716
Turn right onto State Route 627
Turn left onto State Route 618/Sunnyside Road
Proceed approximately 0.5 miles (you will see Sunnyside Grocery on the left)
There is a sign with "Farmers' Market"
From Points West:
Take I-64 East to I-295 South (E

xit 

177

 toward 

Airport

/

Washington

/

Norfolk)

Take

I-295 South

 to 

exit 

38A (Pole Green)

Merge onto 

State Route 627

/

Pole Green Rd

Proceed approximately 6 miles

Turn 

left

 onto 

US-360 East and p

roceed approximately 21 miles

Turn left onto State Route 619/Kino Road
Proceed to the end of Kino (you will see Sunnyside Grocery in front of you)
Turn Left onto State Route 618/Sunnyside Road
Proceed less than 200 feet
There is a sign with "Farmers' Market"