I've always been a larger person. Between my doctors telling me to lose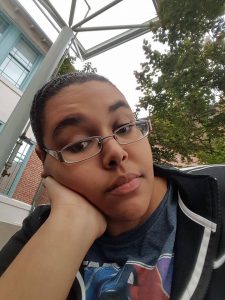 weight and people having ridiculous reactions when they saw me, I truly thought I was a giant. I even had a doctor tell me when I was in elementary school that I needed to see a specialist because there was a high chance I was going to be a giant. Well at five, that wasn't exactly consoling. I was already the largest person in my class, now I'm going to be guarding beanstalks and avoiding slingshots my entire life.
Thanks doc!
Needless to say, my weight was always on my mind. Though it may not have seemed like it to others, I constantly worried about it and the health issues associated with being overweight. I was constantly trying to figure out how to lose weight; often with methods I now know were pretty drastic and downright stupid.
Five and Barely Alive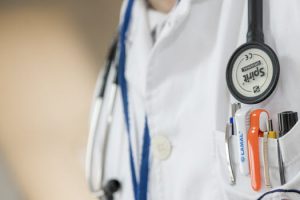 At the age of five, most kids are just starting school and making new friends. While that was me as well, I also spent a good portion of my time in Kindergarten trying to understand why my doctor hated me.
Every time I made a visit, whether it was for a checkup or I had the flu, she had to mention my weight.
I get it, I was a fat kid. But did she really have to mention it every time, especially when I had a fever and wanted to stop running to the bathroom every 15 minutes? I think not.
Aside from my weight, I was a pretty healthy kid. All through school, my gym
teachers and coaches were always amazed at how well I could move (i.e. keeping up with or surpassing the other kids) given my size. So truthfully, I didn't understand until high school why my doctors were so obsessed with my weight. Regardless of this misunderstanding, their concern created a serious complex.
Weight Complex
I should probably share that I'm 6'2.5″. Yup. Six feet two and a half inches. So now, when I think about my doctors comparing my weight to other kids my age, I get super annoyed. Being a biologist doesn't help either.
Sure, I was ginormous, if you compare me to a chart (which she always felt the need to break out) with the average kid my age. I was a full foot taller than everyone in my class until 9th grade. I don't think there was much comparison there. Regardless, this constant comparison by my doctors, my family members, my teachers, and my classmates gave me a serious complex about both my height and my weight.
What People Don't Realize
Truly, I don't think people realize what they're saying when they look up at you and say "man, you're tall," "how's the air up there," or my personal favorite "what do you mean you don't play basketball? You're just wasting your life."
I expect those things from kids, but not grown people. Plus, hearing them my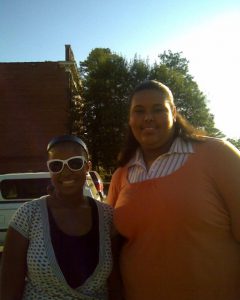 whole life, literally made me feel like I was a giant. Like there was something wrong with me. Like everyone, everywhere was staring at me and my hugeness all the time.
It wasn't until my adult years, after I lost 110 lbs, I realized people were typically referring to my height and they truly were amazed at my height because you don't see many tall women. I get it, but a lifetime of that original thinking and constant conversation led to me doing some pretty unhealthy things to lose weight.
Desperate to Lose
My mom started taking me to a dietitian in Kindergarten on the recommendation of my weight-obsessed pediatrician. I think she truly thought she was doing the right thing, and if I were her, I would've done the same thing for my child. She also signed my up for softball and registered me on the swim team. I loved both sports, but I hated going to the dietitian.
I have no idea if I ever lost weight during my Kindergarten year. I do know I grew over a foot that year and felt like I was constantly disappointing the dietitian.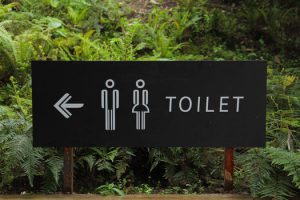 Every time we went, I would get super nervous because I felt like I wasn't making the progress she wanted to see. I wasn't skinny and I didn't stick to the diet when I went to visit my dad every other weekend (something I realize as an adult probably wasn't the thing that was making or breaking me). Like I said, I have no clue if I lost weight that year, but I know I wasn't losing the 5 to 10 lbs they wanted me to lose each week. As a result, I spent half the time during each follow up in the bathroom. This wasn't because I was hiding. Rather, it was because my nerves went straight to my stomach.
Eventually, and I'm not sure when, my mom stopped taking me to the dietitian. My parents continued to disagree about my weight. My mom had a "we need to get a handle on this now attitude," while my dad had a "she'll figure it out" philosophy. It wasn't that he didn't agree that I needed to reach a healthy weight, he just didn't agree that I needed to have this much pressure over something I didn't do to myself, and at such a young age.
So my parents took a break on the doctor method of weight loss. Actually, my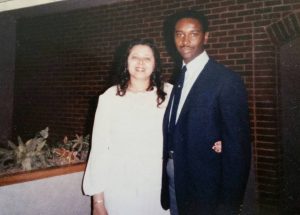 dad took a break on it all together. I think it was always in the back of his mind. However, I think he truly believed I would eventually catch the vision to lose weight and do well. My mom on the other hand constantly reminded me that I was overweight.
Hence me doing some pretty ridiculous things to lose it.
Uninformed Weigh Loss Methods
Losing weight is hard and you have to do it before you get older because it only gets harder, and then you'll also have saggy skin that you'll have to get surgically removed, and then you definitely can't gain any back because you won't have the elasticity in your skin because of the surgery.
Or at least that's what I was taught.
I honestly don't think my mom was trying to give me a complex or bad information.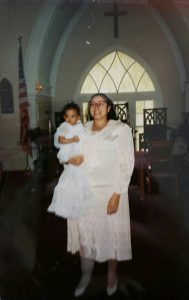 Rather, I think because she had the same issues, as me growing up (tallest and largest in the household and school), she didn't want to see me go through the same things. Ironically, she set the tone for everything I thought and felt about weight loss.
Thanks to that, from 5 years old until about 24, I tried a new way to lose weight every week. I am not exaggerating, every week. The scary part is, aside from my fiance and my best friend, I don't think anyone ever even noticed what I was doing.
Some of these methods were "healthy" and others not so much. The top five unhealthiest were:
1.) Observing the habits of skinny people I knew and eating like them (cereal diet, candy diet, only eating when they did, etc.)
     Result: weight gain and feeling sluggish
2.) Eating carrots only
 Result: Dramatic weight loss over two weeks, constipation, and dramatic weight gain a week later
3.) Praying for the flu
 Result: I eventually got the flu, hated it, lost nothing, and felt stupid
4.) Salad only diet
Result: Meat and sweet cravings and no weight change
None of these top the worst thing I did to lose weight.
Worst thing I ever did to lose weight
My freshman year of college, I found myself bored with school and unhappy. I was unhappy about a lot of things. The main one at the time was my weight. Like most schools, there was a gym on campus. I went with a friend one night and actually enjoyed myself. This was both good and bad.
My dad was super proud of me. He expressed his feelings about my weight for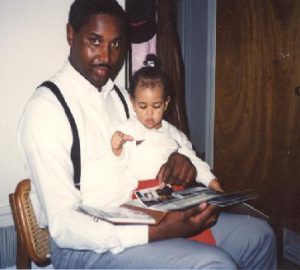 the first time in my life. He said he knew I'd finally get there, I just needed to find the right time. I completely agreed with him.
I had an interesting childhood, and honestly, there was never really an ideal time for my weight to be my focus. Now while I don't believe there's a such thing as a right time and right place for any new venture in life (business, health, etc.), I do believe there are definitely some not so ideal times. My childhood was one of them. College, though, was kind of the ideal time.
I had a ton of free time my freshman year. It's part of the reason I was so bored and unhappy. I wasn't being challenged enough and felt like I wasn't making any progress towards my goals. So I hit the gym.
A LOT!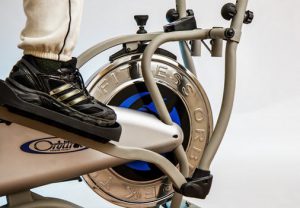 I spent at least an hour each morning in the gym at school my entire first semester of college. Not bad right? But then I added more time to that. I went from one hour in the morning to one hour in the morning and two hours at night. Then, I added another hour around midday to that and an hour on the track at least twice a week.
Oh and did I mention I spent almost all day Saturday on the track or walking around campus. Sunday evenings were also spent in the gym. If the gym had been open on Saturday, I would've been there then too. Add to that I hated the food on campus, so I was barely eating.
How did all this get started? It wasn't just because I was bored and wanted to lose weight.
People Really Don't Realize What They're Saying
When I came home for my first fall break, everyone was thrilled with my weight loss, and no one asked what I was doing to achieve it. They were simply happy to see me making progress with my weight. So those unhealthy habits I was living, going to the gym twice a day and the the track on Saturdays, plus not eating, felt justified. I was FINALLY seeing results and so were others. Thus, I hit the gym even more and ate even less.
I lost over 70 lbs my first year in college. I was thrilled and so was everyone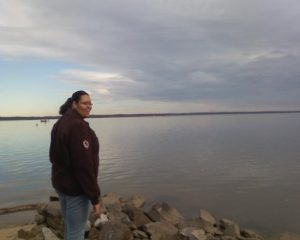 else. However, I was by no means healthier. I actually started seeing some health issues. If you learn nothing else from this section of FoodiO: don't spend tons of time in the gym and starve yourself. It's not healthy and it's not worth it. Additionally, because of your unhealthy method, you will likely gain all of the weight you lost back, like I did, because your body simply can't sustain such habits or poor nutrition. It's far better to create a solid plan with good nutrition to reach your weight loss goals.
It's no one's fault that I created terrible food and exercise habits. However, I strongly urge folks to think about what they're saying before they speak. You may think admiring someone's height or size is perfectly fine and your intentions may be pure. Before you speak, though, think about what you're going to say to that person. While you're thinking, also consider how often they probably hear that statement. This goes for everything.
Folks can't instantly change their looks and most of the time, it's not even something that needs to be changed. I agree, my parents and my doctors had every right to be concerned about my health at any age; but as for me, when I do have children their weight will only be discussed when they bring it up. Then, and only if needed, will we work on a plan for healthy weight loss goals and methods.
What's the craziest thing you ever did to lose or gain weight? Why did you do it and what were your results? I'd love to chat with you about it below.