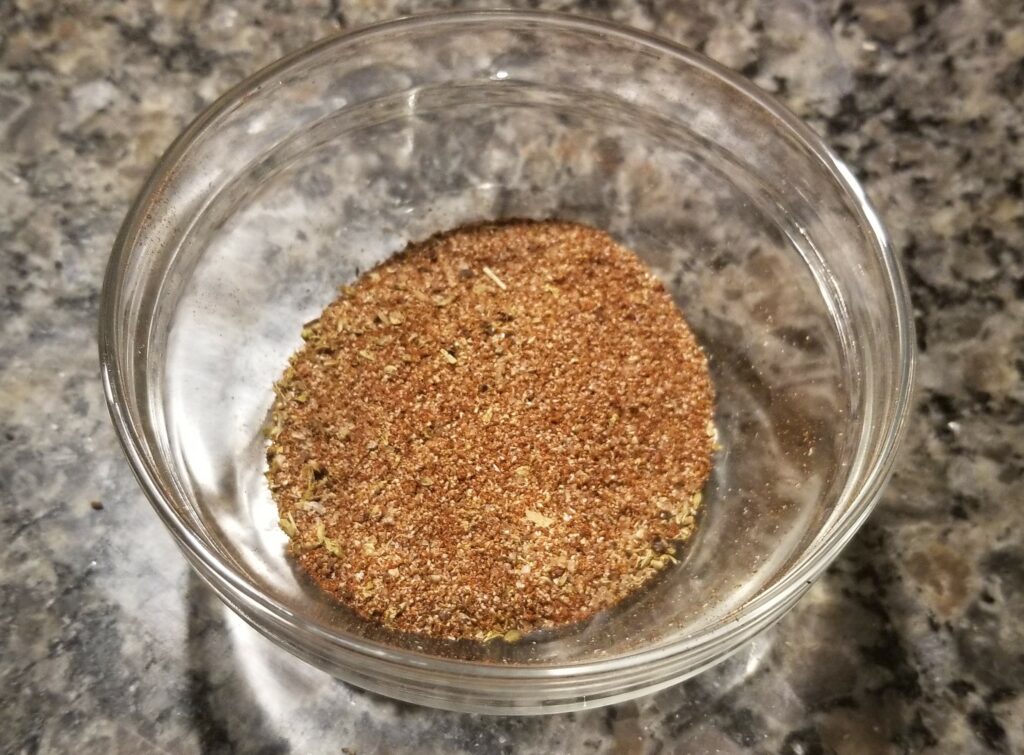 This homemade taco seasoning recipe is a go-to for me. Sure, you can purchase pre-made blends, but for the cost, you can make much more with herbs and spices you probably already have in your cabinet. Not all homemade spice blends are worth the investment. Taco seasoning, however, is worth doing on your own. Plus, doing it yourself allows you to control the heat level and saltiness, something you can't do with premade spice blends.
Let's Get Started
Ingredients
1 Covered Dish
1 Tbsp. Chili
1 tsp. Garlic Powder
1 tsp. Cumin
1 tsp. Paprika
1/4 tsp. Cayenne
1/4 tsp. Black Pepper
1/2 tsp. Onion Powder
1/2 tsp. Oregano
1/4 tsp. Sea Salt
Let's Cook!
Combine all spices together in the covered dish and shake to mix.
Use or store up to six months.
Enjoy in tacos, chili, and on fries.
Thank You
A special thank you to the R-MC CAB for sponsoring this video. And as always, I would like to thank our Official Foodies for helping to empower people through food and making articles like this one possible.