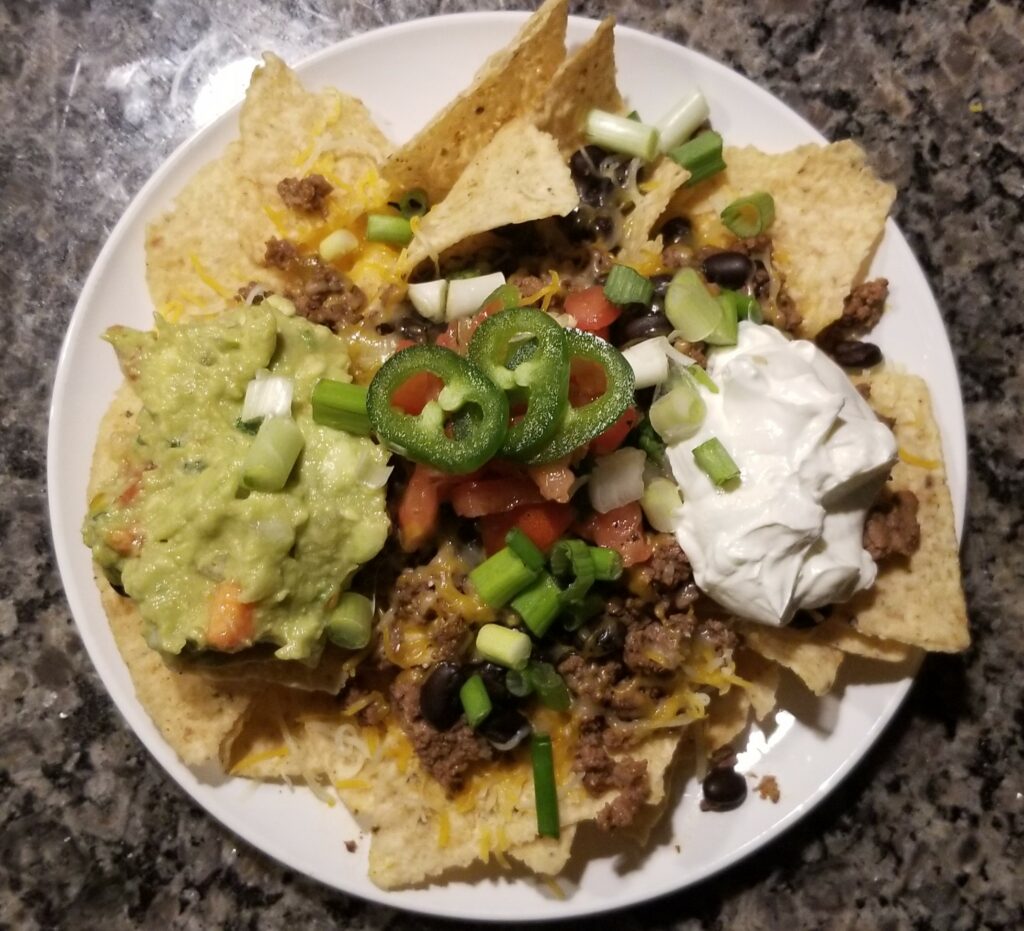 Nachos, specifically loaded nachos, may be the quintessential Tex-Mex food. Sure, they were invented in Mexico, but they were inspired by a group of women from Texas. No matter their origination, nachos have found their way to nearly every sports bar, tavern, and convenience store across the U.S. And this recipe takes all the best elements of nachos across the country to create the ultimate Loaded Nachos recipe.
What is Tex-Mex
Mexican food, if you haven't already guessed, is one of my favorite cuisines. From eating at local Mexican restaurants to cooking Mexican dishes it in my home, I simply can't get enough. Maybe it's the flavors, maybe it's the versatility. I'm not sure. But there is just something about a cuisine that uses few ingredients to create dozens of dishes, that I find truly inspirational. Needless to say, many of the veggies grown at FoodiO Farm and sold at FoodiO Farmers' Market, can be used to create Mexican-inspired dishes.
But American Mexican isn't Mexican at all.
In fact, most of the dishes we enjoy here in the States are Tex-Mex. Sure, you can find some authentic taquerias and restaurants in most major cities, but the food we most commonly enjoy as "Mexican cuisine" simply uses a fusion of Mexican and Texan tradition.
Did You Know: Ingredients like beef, yellow cheeses, wheat flour, canned tomatoes, cumin, and black beans are rarely used south of the Rio Grande? These are American additions to Mexican cuisine (i.e. Tex-Mex).

Source: Adam Lapetina. 2014.
I Thought We Were Making Nachos
We are.
But…
I think it's always important to remember, when we cook, whether via the microwave, with a traditional stove or oven, or no-heat cooking, that no matter where our food comes from, it is important to respect its traditions and origins. Sure, our nacho recipe may technically be Tex-Mex. That's the beauty of food: no matter where it's consumed, we can take elements of various cultures to create something authentic or something new.
To say something is truly Mexican, or American for that matter, is not creating one specific dish. Remember, every region of every country in the world has their own unique flavors and techniques based on what is available and abundant to them. So while nachos may not be "authentic Mexican cuisine" anymore than the cheeseburger is "authentic American cuisine," they are indeed good eats that can be tweaked and changed to fit the desires of your taste buds and ingredients on-hand.
Let's Get Started
Ingredients
Handful Restaurant Style Tortilla Chips 
3 – 4 oz Seasoned Ground Beef (optional)
1/4 cup Black Beans (drained)
1 Green Onion
1 Tbsp. Sour Cream 
1/3 cup Shredded Cheese (Colby Jack works best) 
1 Fresh Jalapeno
1 Tbsp. Guacamole
1 Tbsp. Pico de Gallo
Hardware
Microwave Safe Plate
Pairing Knife
Cutting Board
Let's Cook!
Place one large handful of tortilla chips on the microwave safe place and top with half of the cheese.
Add the seasoned ground beef and black beans on top of the cheese and heat in the microwave for about 30 seconds.
Tip: Check out our Taco Salad recipe to learn how to make the seasoned ground beef used here. You can even use our Homemade Taco Seasoning recipe to season the meat perfectly.
Once warm, remove the plate from the microwave and add the remaining cheese.
Return to the mirowave and heat until the cheese has melted (approximately 15 seconds).
Enjoy! Or…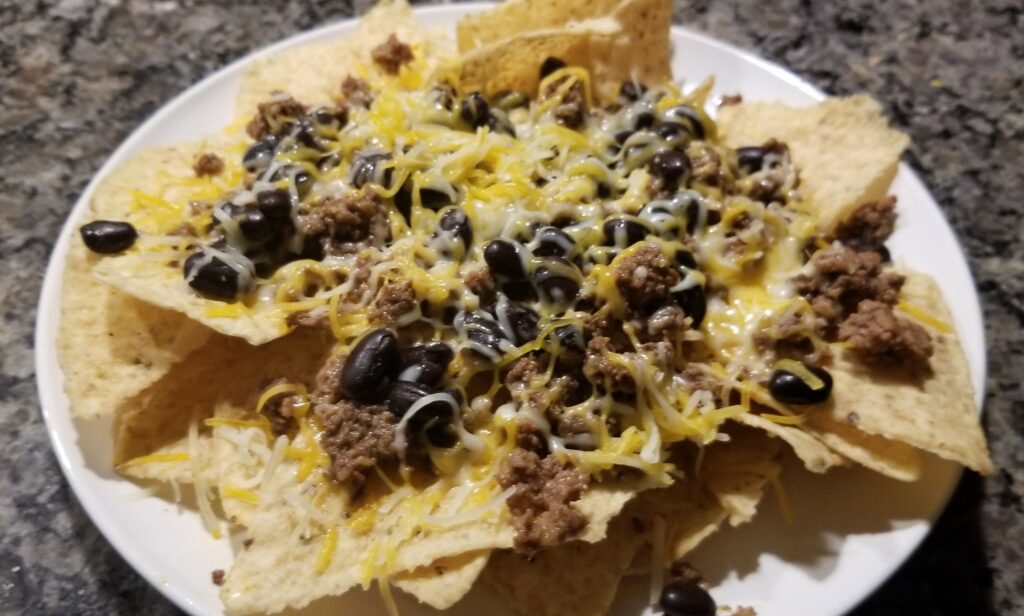 Spice It Up!
Add Pico de Gallo, guacamole, sour cream, green onions, and a few slices of fresh jalapeño to make these nachos truly loaded.
Tip: Check out our Pico de Gallo and Guacamole recipes to add even more flavor to this dish!
Enjoy!
Thank You
A special thank you to the R-MC CAB for sponsoring this video. And as always, I would like to thank our Official Foodies for helping to empower people through food and making articles like this one possible.